How to setup LibVLC on a camera
From ZoneMinder Wiki
Jump to navigation
Jump to search
LibVLC is a Source Type for Zoneminder to record video streams using the development files of VLC.
If the VLC dependencies are available, it will appear in the Monitor configuration (see image below).
Ubuntu/Debian
For Zoneminder 1.30.4 & Debian Stretch it was necessary to install vlc-plugin-base.
apt-get install vlc-plugin-base

For Zoneminder 1.32 and newer, it is a dependency so should be included by default.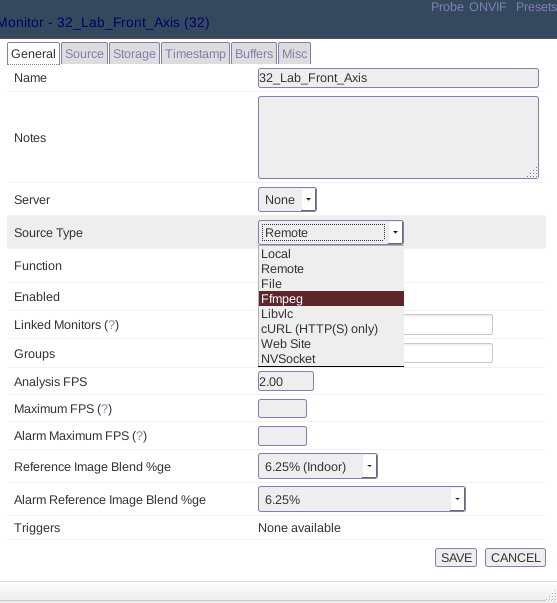 References